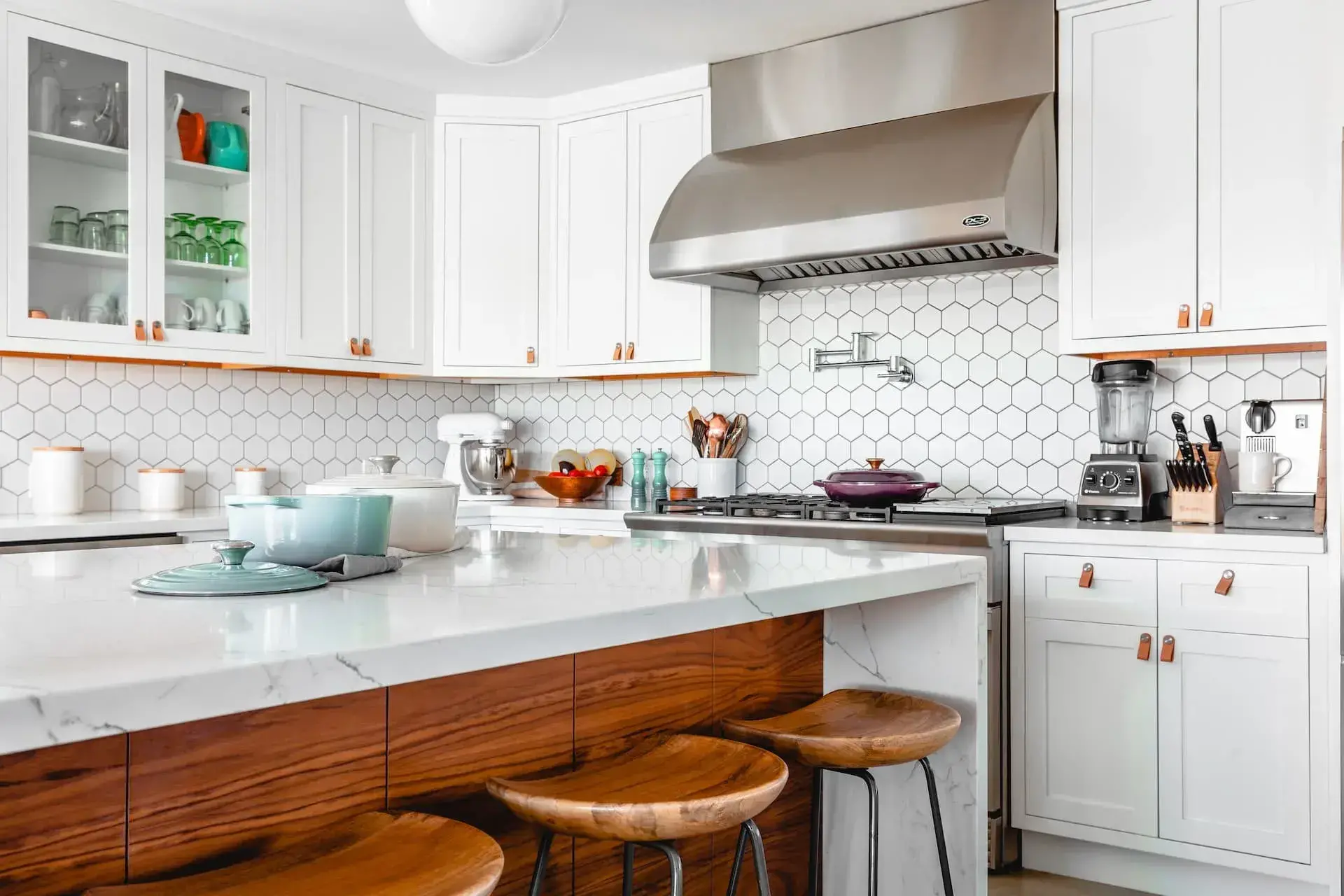 Professional Kitchen Remodeling In The San Francisco Bay Area
Home Wizards Remodeling & Construction has the best team of kitchen remodeling experts to transform your kitchen into a modern, beautiful, and functional space.
Free Inspection & Free Kitchen Remodeling Estimate
Licensed & Insured Kitchen Remodel Contractors
Unsurpassed Customer Satisfaction
Easy Online Booking
Best Price Guarantee
Schedule your FREE kitchen remodeling estimate now!
The Kitchen Of Your Dreams Is Just 3 Steps Away
When you partner with Home Wizards Remodeling & Construction, you'll experience first-class kitchen remodel services at every stage of the project.
Book Your FREE Inspection
Begin your kitchen remodeling project by booking your free inspection online today. We will send one of our top kitchen remodeling contractors to evaluate your needs and provide a free quote for kitchen remodel services.
The Project Begins
After you have approved the estimate, we'll schedule the project start date. Throughout every step of the project, we'll provide expert services including design, demolition, materials selection, appliance installations, tile installation, and painting.
Best-In-Class Customer Service
As the leading kitchen remodeling contractors in San Francisco, we offer our clients top-notch customer service and ongoing support as needed. We are always just a phone call away.
Home Wizards Is The Top-Rated Kitchen Remodeling Expert In The Bay Area
Are you looking for the best kitchen remodel company in the San Francisco Bay Area? Home Wizards is your trusted team of San Francisco kitchen remodeling experts, with years of experience in creating professional kitchen renovation solutions for our valued clients.
We'll bring your dream kitchen to life right before your eyes.
We'll help you create the gourmet kitchen you've always imagined, with high-end appliances, luxurious finishes, custom kitchen cabinetry, new lighting, smart technology upgrades, and more of the best modern kitchen amenities available. The possibilities for kitchen design are endless when you work with the team of kitchen contractors at Home Wizards.
We know that regardless of how much space you have in your kitchen, it never seems like enough. Our team of professional kitchen contractors can improve the storage space of your kitchen with new pantry space, expanded countertop areas, a kitchen island, open shelving, and increased cabinet storage. We'll ensure that your new kitchen remodel is both visually stunning and highly functional to meet the needs of you and your family.
Increase efficiency with our modern kitchen remodeling services.
Modern kitchens have the best modern technology upgrades and energy-efficient appliances. San Francisco homeowners are looking for kitchens that combine beauty, performance, and convenience, while also offering the best in energy savings. Home Wizards will recommend and install the best Energy Star appliances, smart lighting options, and other modern features that will help reduce energy consumption levels and save money at the same time.
We can also help you design an open layout that increases natural light, supplemented by the best lighting options to ensure your kitchen has a welcoming glow. Whether you need a devoted kitchen dining space or an expanded island with room for additional seating, your new kitchen remodel will include plenty of space for entertaining family, friends, and guests.
Kitchen remodeling is one of the best home improvement projects to offer the maximum value for your investment, while also increasing the value of your home.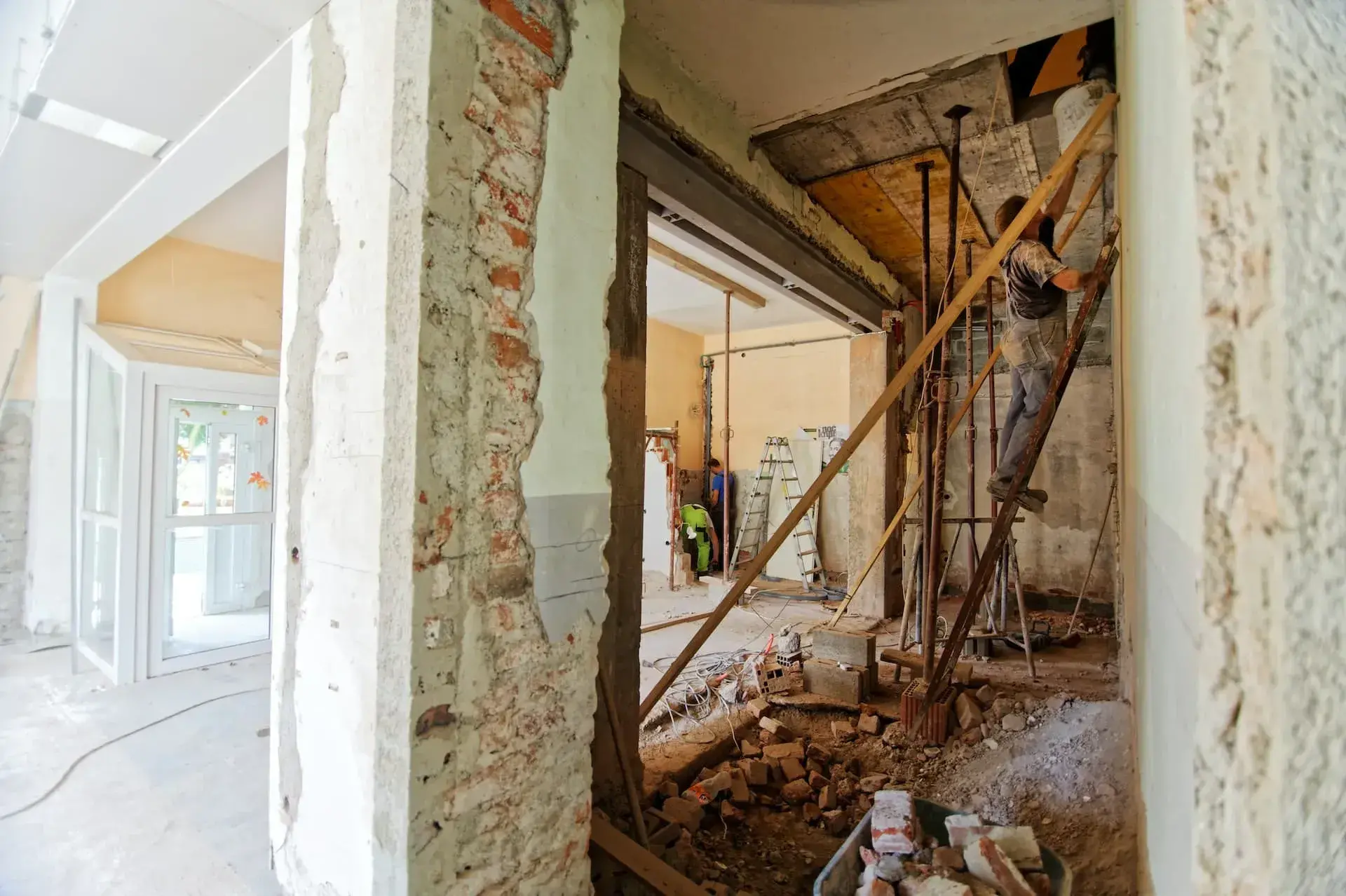 Trust Home Wizards For The Best San Francisco Home Remodeling Services
Home Wizards Remodeling & Construction is an industry-leading home improvement company in San Francisco, providing a variety of professional home remodeling services.
Our services include:
Home Remodeling
Home Improvement
Bathroom Remodeling
Kitchen Remodeling
Your Go-To Kitchen Remodel Experts In The San Francisco Bay Area
On the day of your free inspection, a licensed Home Wizards kitchen contractor will:
Take photographs and kitchen measurements
Evaluate the space and design of your existing kitchen layout

Discuss your vision for your kitchen remodel project
Answer your questions and provide an estimated project timeline
Provide a free kitchen remodeling cost estimate
Experience Our Top-Rated San Francisco Kitchen Remodeling Services
Every step of the way, our team of expert kitchen remodelers in San Francisco is here to make your kitchen truly one of a kind.
Begin
Design and Demo
After the initial design is approved, we'll begin the demo process, which includes removing and hauling away old cabinets, appliances, and countertops.
Renovate
Installations and Painting
We'll install all of your new materials, appliances, sinks, faucets, flooring, and cabinets, all with the finest craftsmanship and attention to detail.
Entertain
Enjoy Your Kitchen
It's time to show off your brand-new kitchen to family, friends, and guests!
See What Our Clients Have To Say About The Experienced Contractors At Home Wizards!
I recently used Home Wizards for a demolition project at my property and was extremely impressed with their level of service and professionalism. The team was efficient, organized, and most importantly, they took great care to ensure that the job was done safely. I would highly recommend Home Wizards to anyone in need of demolition services.
Home Wizards did an outstanding job on our excavation project. They were able to complete the work on time and within budget. The team was very knowledgeable and always available to answer any questions we had. We are extremely satisfied with the final outcome and would definitely use them again in the future.
I have used Home Wizards for multiple demolition and excavation projects and have always been impressed with their work. They are reliable, efficient and always leave the job site clean and tidy. I highly recommend them to anyone in need of demolition and excavation services.
I was very pleased with the services provided by Home Wizards. They were able to handle a complex demolition and excavation project with ease. The team was professional and always went above and beyond to ensure that the job was done right. I would highly recommend Home Wizards to anyone in need of demolition and excavation services.
Frequently Asked Questions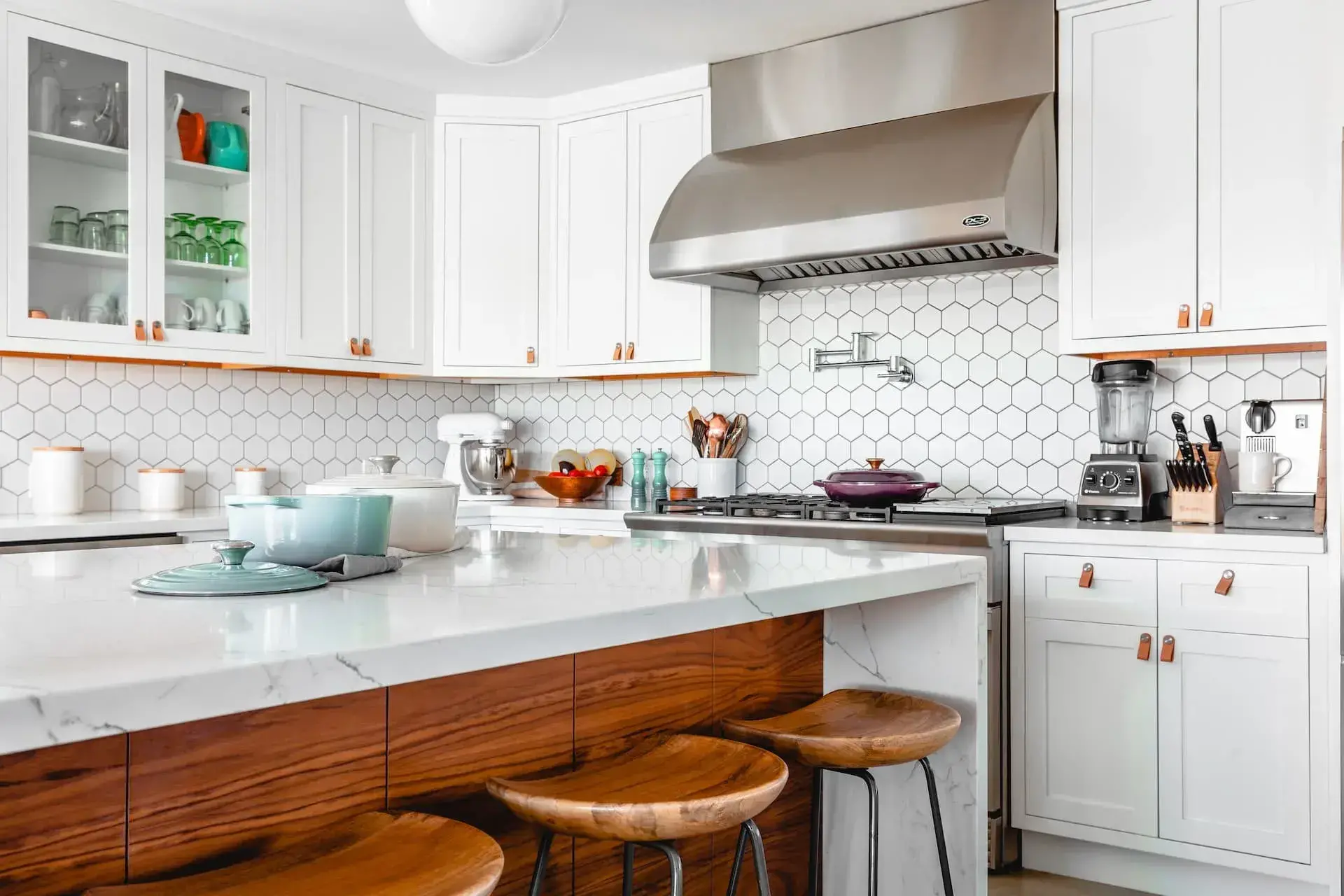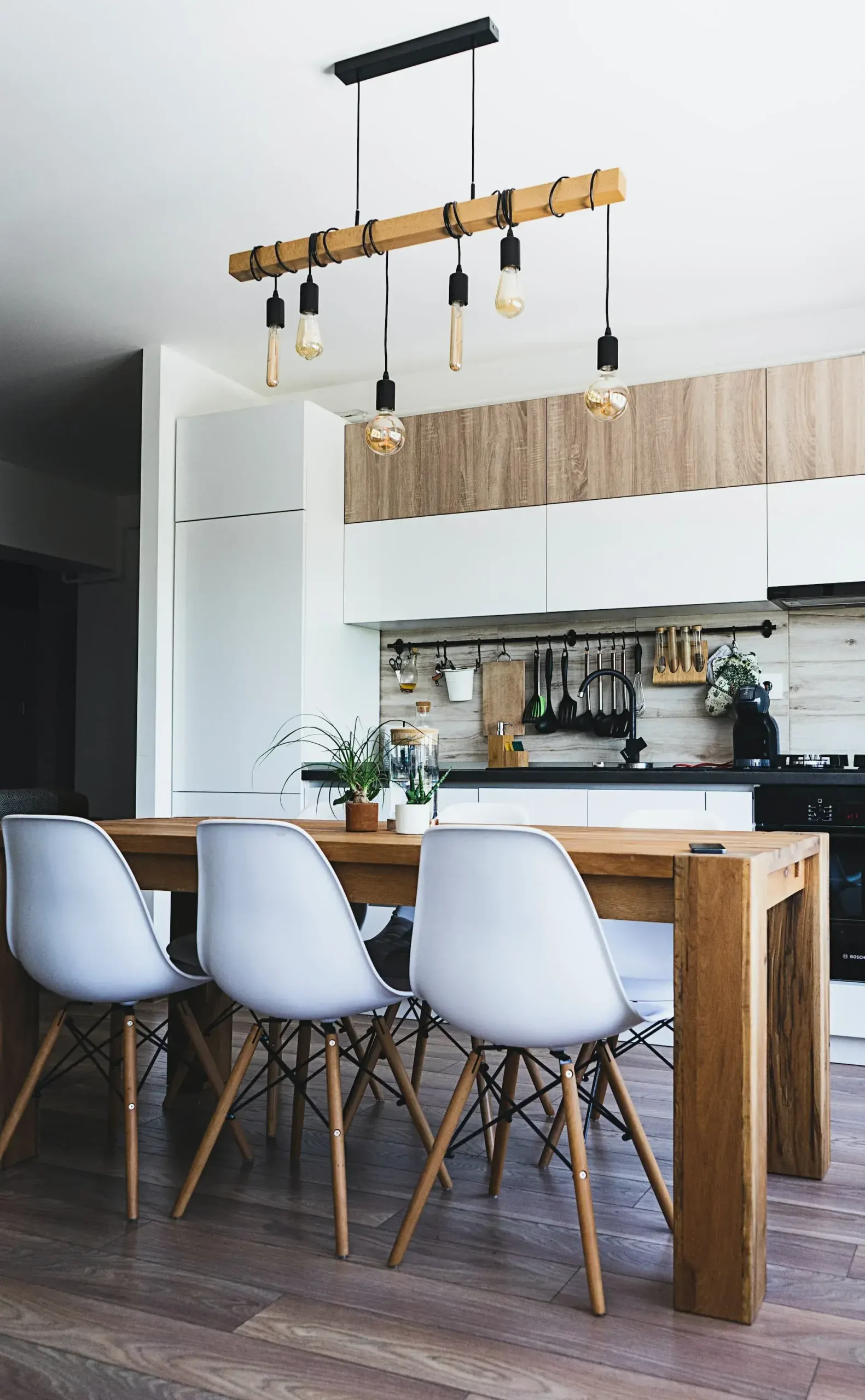 Will a newly remodeled kitchen increase the value of my home?

A new and improved kitchen will certainly add value to your home, both in terms of enjoyment for you and your family, and an increase in home market value. By removing outdated and poorly functioning appliances, and upgrading your kitchen with smart technology, sleek design, and energy-efficient appliances, your home's value will improve instantly.

How long will the kitchen remodeling process take?

The project timeline will depend on the scope of work involved, which will be discussed during your free inspection. Our team of kitchen contractors always works with diligence to meet project deadlines, in order to ensure the least amount of disruption for you and your family.

Will kitchen remodeling improve the safety of my kitchen?

As kitchens age and deteriorate, the safety and performance of appliances and surfaces can present hidden dangers. Slippery or damaged flooring can become hazardous, while old appliances can malfunction or cause excessive energy consumption. Kitchen remodeling offers smart and functional improvements that will also increase the safety of your home.

Can you expand the size of my kitchen?

If the space within your home allows, we can absolutely increase the square footage of your kitchen. However, if your kitchen space is not able to be expanded, we can often change the layout so that your kitchen appears larger and provides a better use of the existing space.

Does your team help plan the design of my kitchen?

Yes, we offer full-service kitchen design and remodeling services from start to finish.